See What Former Sports Stars Are Saying About RESTORE by Katona
There's a company leading the way in hair restoration that has already caught the eye of many famous sports celebrities. That company is RESTORE by Katona and it's helping many individuals achieve the type of hair growth they've been waiting on for years.
Located in Chicago, RESTORE by Katona has been helping former local Chicago sports stars and other famous sports celebrities for years. The results of RESTORE by Katona are proven and many of these athletes who have benefited from its magic are willing to go to bat for their hair growth solution.
With affordable pricing and unmatched results, this non-surgical hair restoration tactic has helped these sports celebrities get their hair back quickly and comfortably. Best part about it? RESTORE by Katona doesn't try to replicate your real hair. The hair you'll grow is your own, natural hair that is simply being restored. The results of RESTORE by Katona are permanent, natural, and virtually undetectable!
Not quite convinced yet? Don't take it from us, see what these former sports stars are saying about RESTORE by Katona and its many great advantages to hair growth.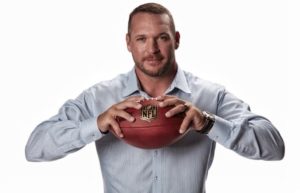 "I never knew hair was an option for me." – Brian Urlacher | RESTORE client and former Chicago Bears linebacker 
"I feel younger. I feel more like one of the guys." – Ryne Sandberg | RESTORE client, former Chicago Cubs second baseman, Baseball Hall of Famer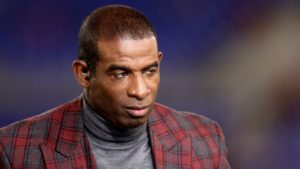 "It feels so good to be back!" – Deion Sanders | RESTORE client, Professional Football Hall of Famer, former Atlanta Falcons, San Francisco 49ers, Dallas Cowboys, Washington Redskins and Baltimore Ravens cornerback
"Fans tell me how much younger I look now." – Jim Cornelison |RESTORE client, National Anthem singer
"The best thing is that it's your own hair." – Jason McKie | RESTORE client, former pro football fullback with the Philadelphia Eagles, Dallas Cowboys, Chicago Bears, New Orleans Saints, and Baltimore Ravens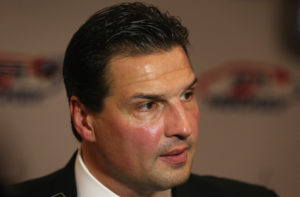 "I want to educate people and make it easier for them to know what to do about hair loss." – Eddie Olczk | RESTORE client, NHL announcer
"I wish I would have learned about RESTORE sooner." – Bryan Bickell | RESTORE client, former pro hockey player for the Chicago Blackhawks and the Carolina Hurricanes
So what are you waiting for? If you're dealing with hair loss and tired of looking at ugly hair plugs or long painful surgeries, turn to RESTORE by Katona and get your old hair back.